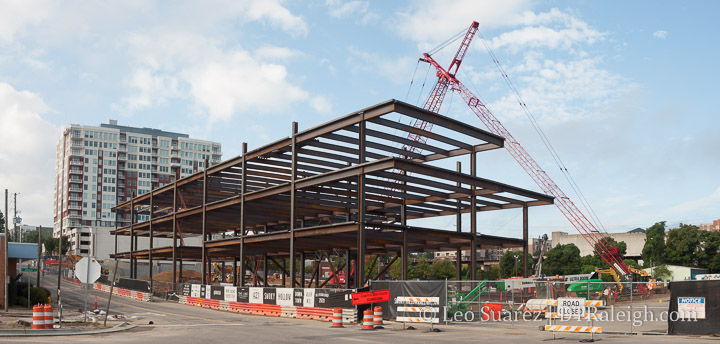 Steel is rising up on Harrington Street for the office tower component of Smoky Hollow. It seems like it was only weeks ago that the site was flat. At this rate, the nine-story tower will be topped out sometime in the Fall.
It's such a dramatic difference compared to how the area was built up before. Surface parking in front of one-story office buildings lined Harrington Street for years. Traffic was nonexistent.
Now, with a little imagination, you can envision the street with a lot more life and active uses. Harrington has been connected to Peace Street and there will be a lot more residential and office space in the area.
There's a lot to look forward to with Smoky Hollow!
Similar Posts: