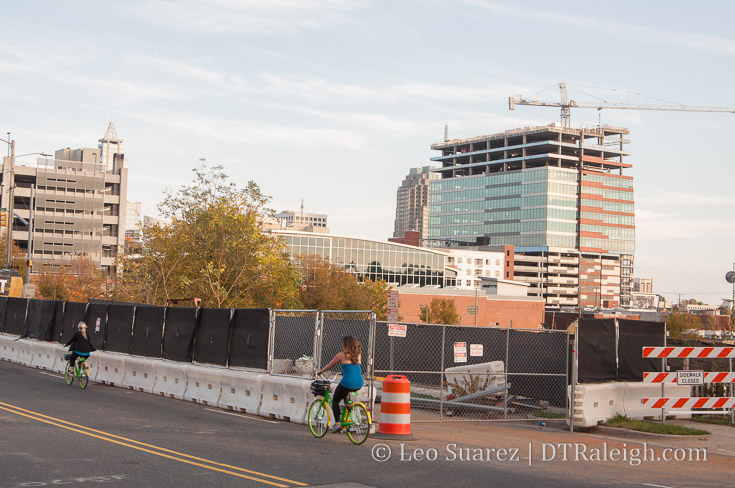 One Glenwood is really moving now. Across Morgan Street from the office tower site, the warehouse where Shelton's Furniture was located has now been removed.
The adjacent site will be the parking deck that supports the office tower. Plans for a future phase 2 mention a possible hotel on top of the deck but there are no solid plans out for it yet. The parking deck will have a driveway along Morgan as well as Hargett Street.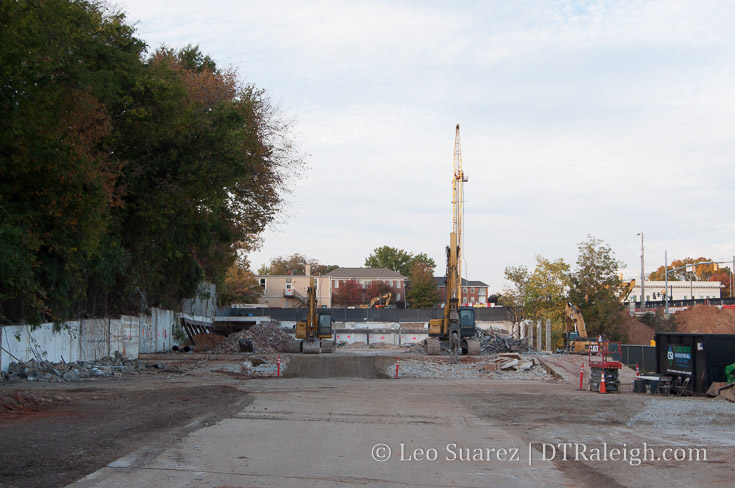 Foundation work for the tower is also underway. That typically means a tower crane will show up soon for those following along.
Similar Posts: