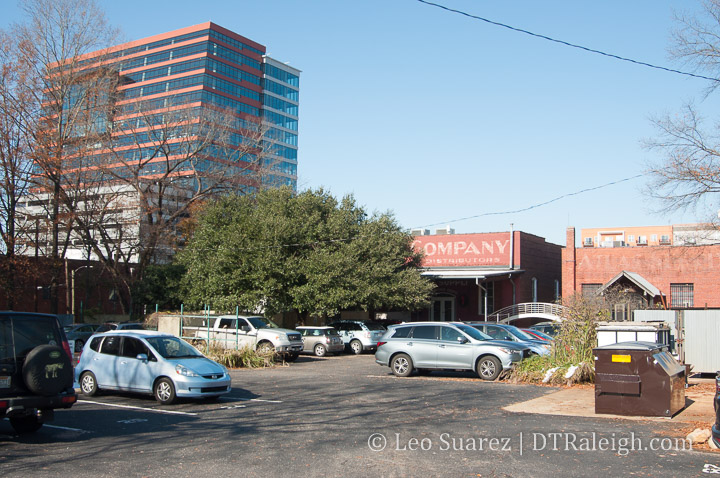 Clearscapes is planning a new building near their properties over in the warehouse district. They recently gave a short presentation at a Central CAC meeting about it and while the address of the project includes some of the brick buildings facing Martin Street, the real work will take place on the surface parking lot behind them.
307, 309, 311 and 313 West Martin Street are currently zoned for 5-story development. Clearscapes wants to rezone it for 12 in order to bring a residential tower to the parking lot behind the buildings.
As I shared on the Community, here is my sketch of the project as well as additional photos to help readers understand the location.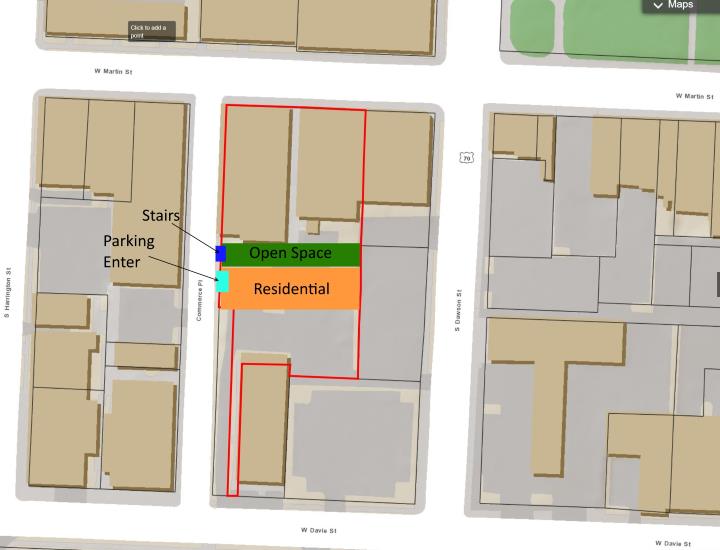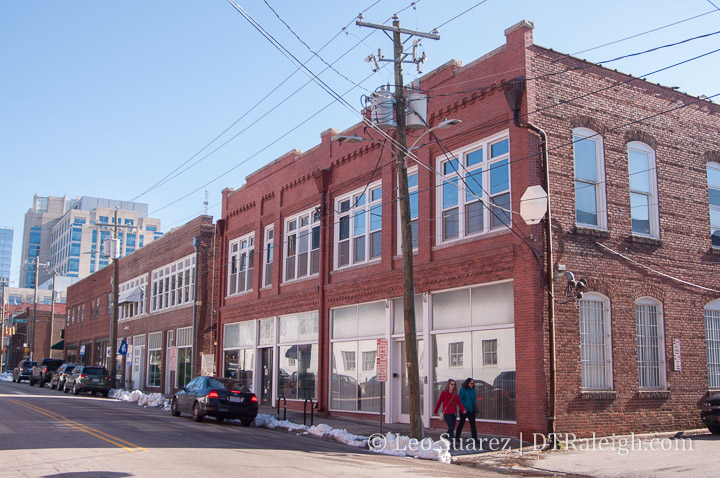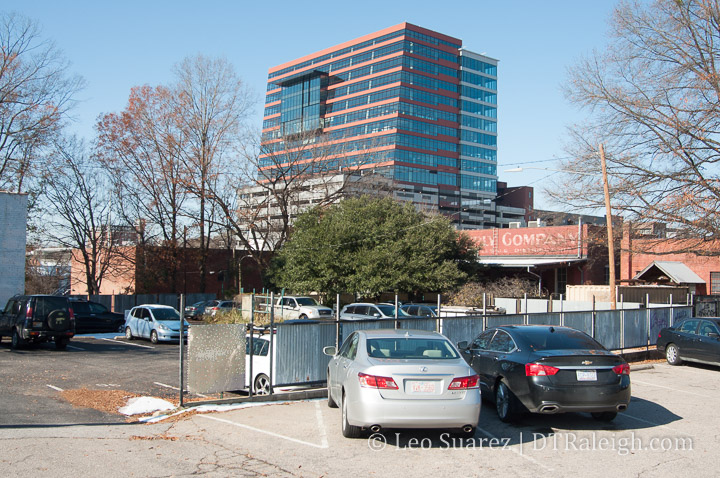 Clearscapes envisions a 10 to 12-story tower with residential units. The first two floors will be parking however the top floor of the parking is actually at the same level of the lot shown above.
That means the tower's parking garage will go underground and that can be done more easily due to how this lot sits above street level. You would enter the garage on Commerce Place, a street that is one-level below the current parking lot behind the buildings.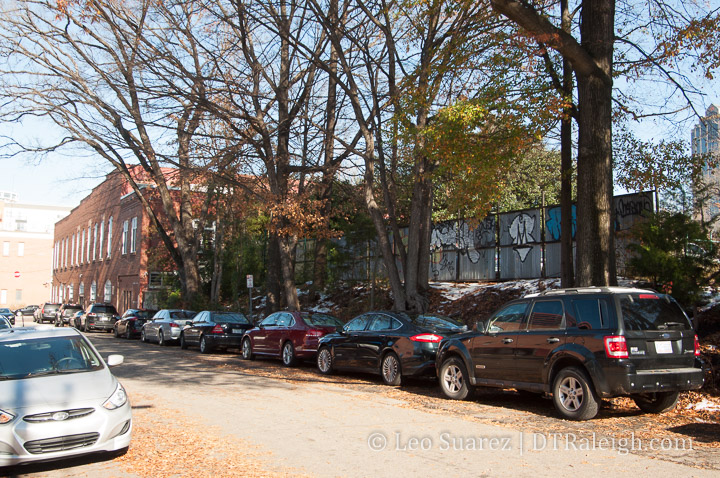 Between the tower and brick buildings along Martin would be a public plaza as a means to tie the tower and warehouse buildings together
Next steps for the project is the rezoning and with Clearscapes's solid Raleigh reputation, the fact that the Martin Street buildings will be untouched, and only surface parking being removed (private parking by the way) I hope the rezoning goes through smoothly.