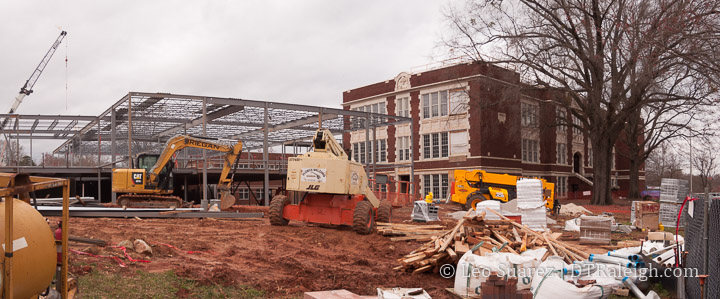 If you haven't noticed, Wiley Elementary on St. Mary's Street is undergoing an extensive renovation and expansion. The $24 million project adds 20,000 sq. feet of classroom and administration space as well as renovations to the 1923 building.
Improvements to the grounds are being made to address erosion issues and a more efficient parking/driveway is being added to improve parent drop-off. The construction should finish in Summer 2019.
The project page has a nice aerial shot of the construction as well, shown below.