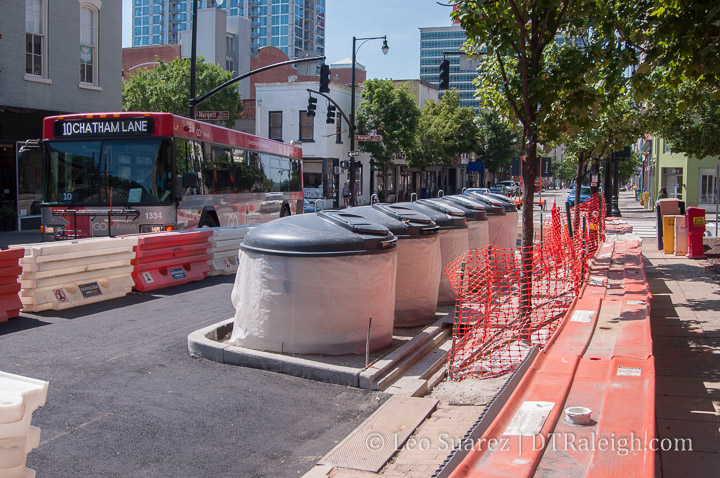 First to be used in the country (yes, that's right) the new Molok trash containers are being installed at the corner of Wilmington and Hargett Streets.
Each partially-underground container holds the equivalent of 20 trash bins of waste. This reduces the need to make as frequent pickups, currently at twice a day, and could potentially remove the trash bins that clutter the sidewalks near this intersection.
Nearby restaurants, and pedestrians, can just dump their trash directly instead of using the roll-out carts. Emptying a trash bin only takes minutes so in under 20 minutes, the six containers should be emptied.