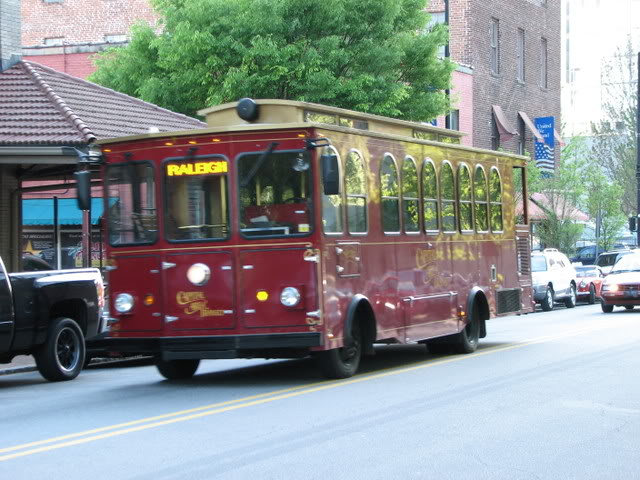 Did you know there was a downtown Raleigh trolley route on First Friday? The Downtown Raleigh Alliance has a great map of the participating galleries and the trolley route.
Map in pdf format.
I also remember talk earlier this year of a possible trolley route on most days of the week with extended hours. There has been no talk of this anywhere and I am curious if it is coming soon. The convention center is now open, RBC Plaza is officially open today, and the Marriott has been open for over two months. Is a downtown circulator still not feasible?
Check out this post on the current state of trolleys in downtown Raleigh.