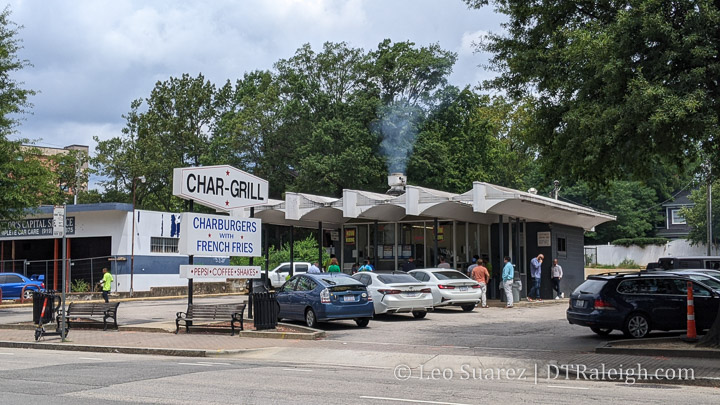 In June, the city's neighborhood meeting calendar posted an update for a possible rezoning for properties along Hillsborough Street including the beloved local spot, Char Grill. The news picked it up. Comments were made. Opinions were everywhere.
To be clear, the rezoning request has not been submitted as of this writing but I want to mention two items right up front:
Char Grill owns their lot and plans to incorporate a Char Grill location in any new development
Comments from them suggest a thoughtful development with respect to any historic structures nearby
Instead of typing out comments online and looking at Google Maps (well I did some of that) it was time to get a steak junior and walk the block.
NOTE: I call it the "Char Grill Block" since that's the most important thing there (let's be honest) but not all properties are planned for a rezoning.
From the neighborhood meeting notes, the following properties seem to be targeted for rezoning. Char Grill is on the southern end about midway between Boylan and Glenwood.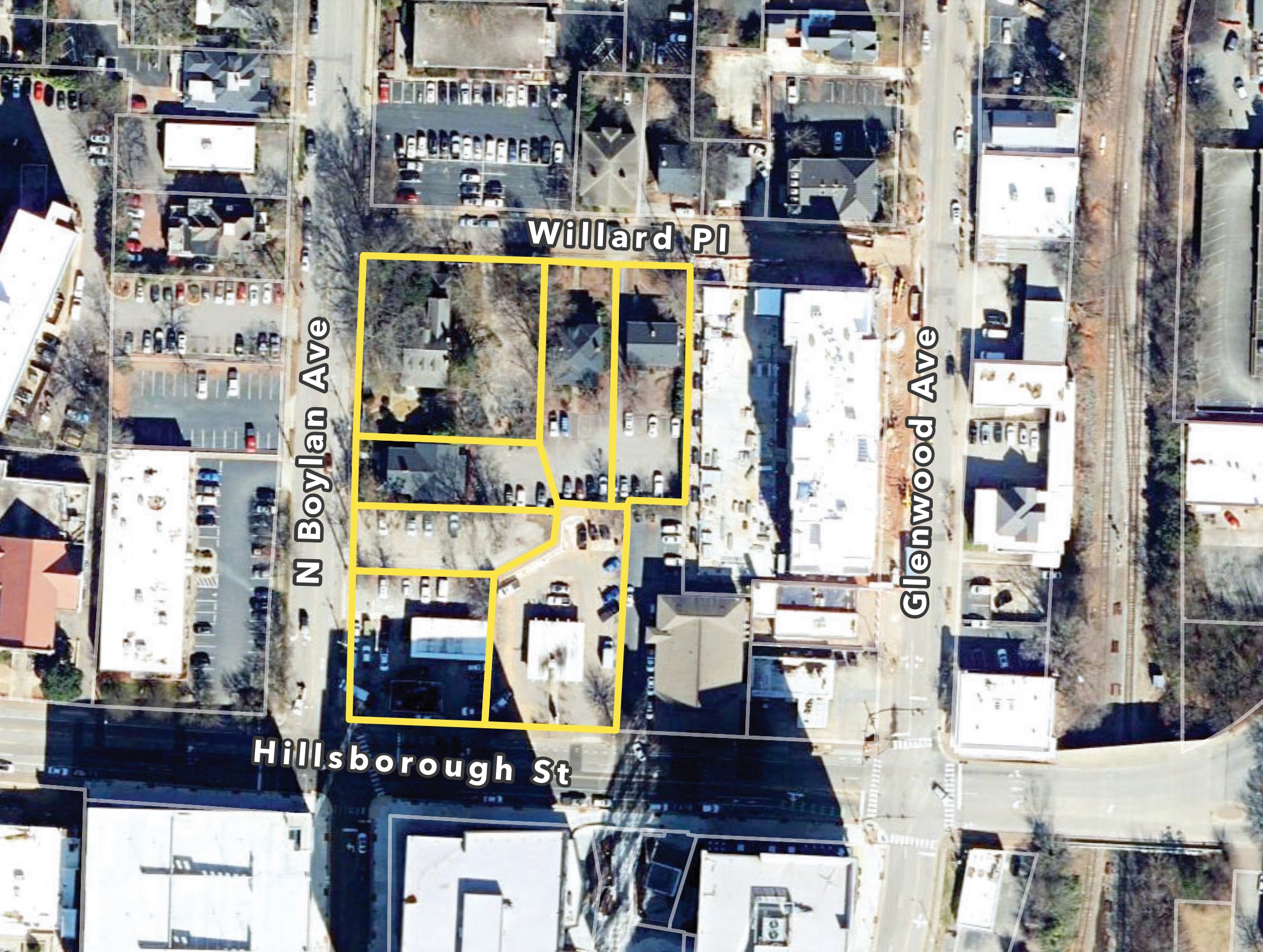 Walk the Block
Let's start with Char Grill and go clockwise around the map shown above. Since the rezoning application hasn't been submitted yet, I'm also not going to get into possible heights and conditions today. Let's just look at buildings.
Char Grill doesn't need an introduction here. Open since 1959, the burger and fries spot has one of the best walk-up windows in downtown. It's not exactly a drive-thru in the modern sense but plenty of space is given to parking also.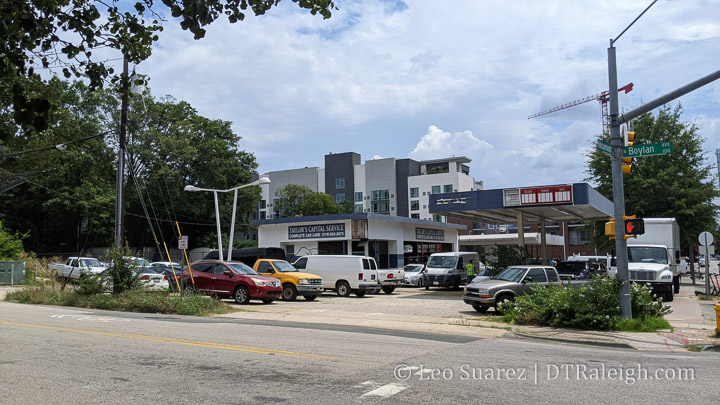 On the corner of Hillsborough and Boylan is a closed gas station. Built in 1952, it has gone through a variety of gas and car service brands. Today, it seems to be used for parking for nearby construction projects. When I was walking around, there is work going on for something in a retail space across the street at Bloc 83 and the workers were parking here.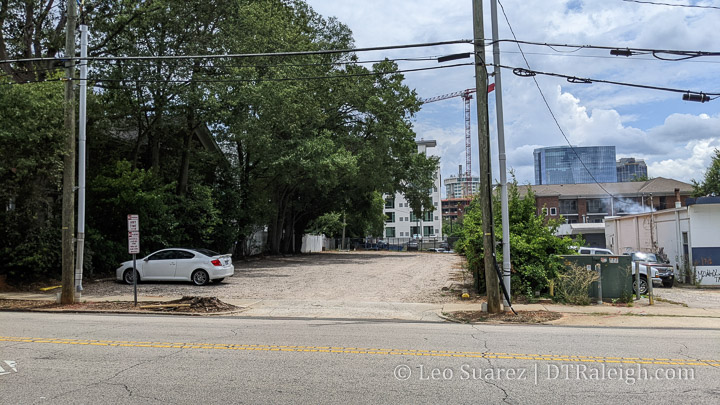 Next is a gravel parking lot. Not much else to add here.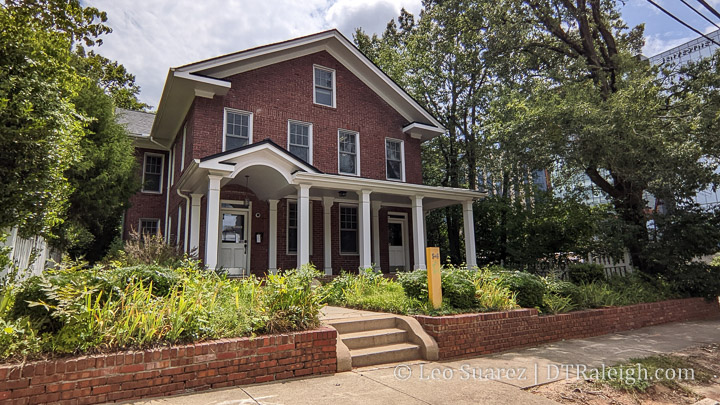 The environmental engineering firm Smith Gardner operates out of a few houses on this block also. Along Boylan, is this red brick house from 1910. Employees probably park in the adjacent lot.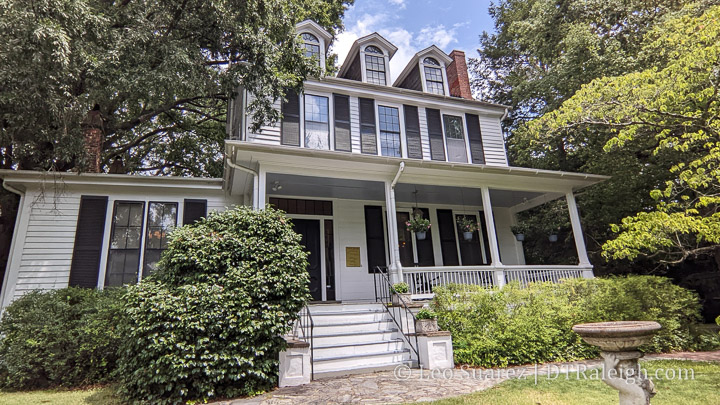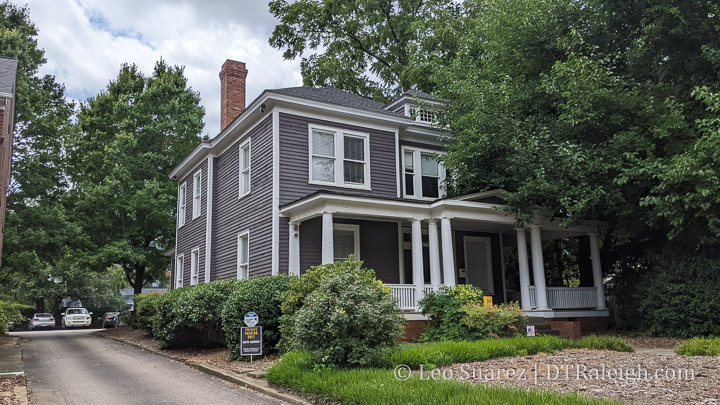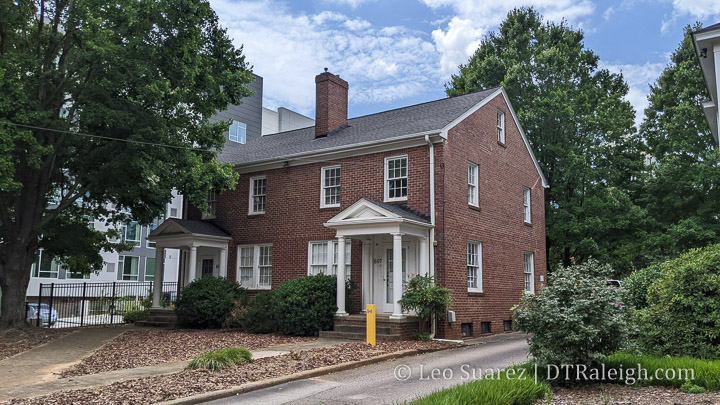 Finally, there are two more 1910 homes along Willard being used as offices by Smith Gardner, shown above. Their backyards are basically gravel parking lots also. Turns out, all three houses that Smith Gardner is using is owned by the same company.
Speculation
No details are out there of what is going to be built, we're not at that stage yet. I feel in the minority here as Elmwood, not Char Grill, is the property I'm most interested in with respect to any new developments. Of course, people are most distracted by the Char Grill being demolished, the youngest building mentioned in this post, but I'm in the camp that honestly thinks they could use an upgrade. (or at least a serious power wash)
For me, Char Grill's walk-up window is fantastic. If the new development can get a Char Grill in there with an active walk-up window, some outdoor tables, and indoor seating like their newer locations, it'll still be a hit.
Focusing on the older homes behind Char Grill, you can't help admit that there is a lot of gravel parking spaces that could be used more efficiently. The brick building at 14 North Boylan could be moved to sit on Elmwood's gravel lot. If you do that, you square up a nice property for some taller development. It could look something like this.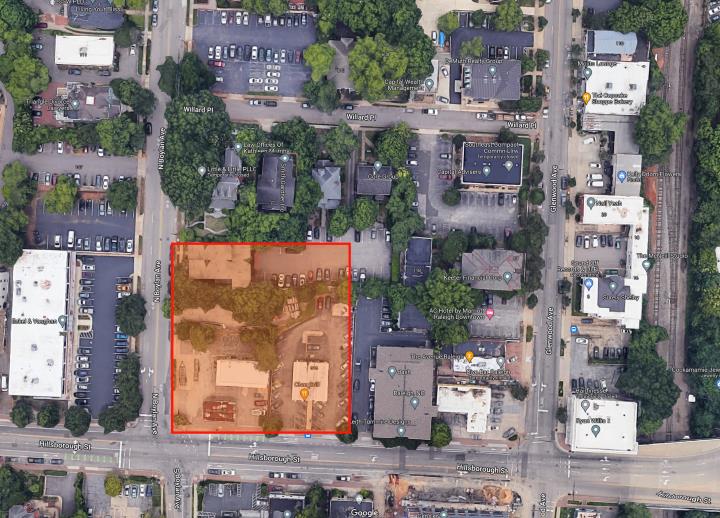 Again, just speculation but the houses can be saved and the red square in my sketch up here can be developed. If the houses continue to be office space, parking can be tucked inside the new development.
We'll get back to this once the rezoning is submitted and discussion by planning commission and city council takes place. Until then, keep eating steak juniors.