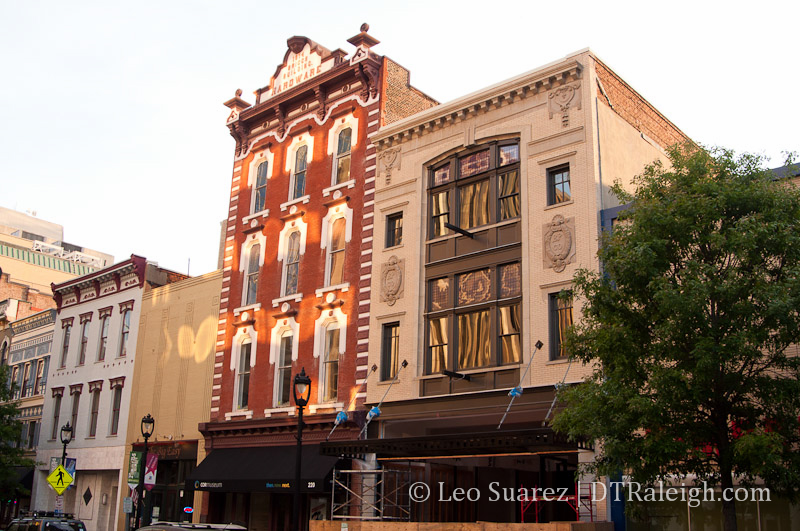 The Boylan Pearce building on Fayetteville Street is getting a makeover. Out front, the renovation includes a new awning and a good cleaning of the front facade. You'll notice the white paint has been stripped off giving it a darker, bolder look.
The 200 block of Fayetteville Street continues to make the case for being the heart of downtown Raleigh. For a comparison, here is a photo from July, 2012.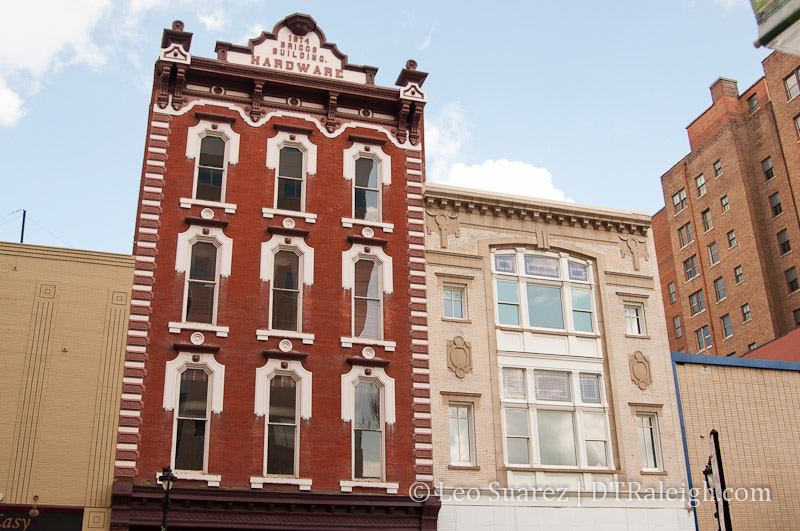 Hopefully soon, news comes out about possible tenants for the Boylan Pearce Building.