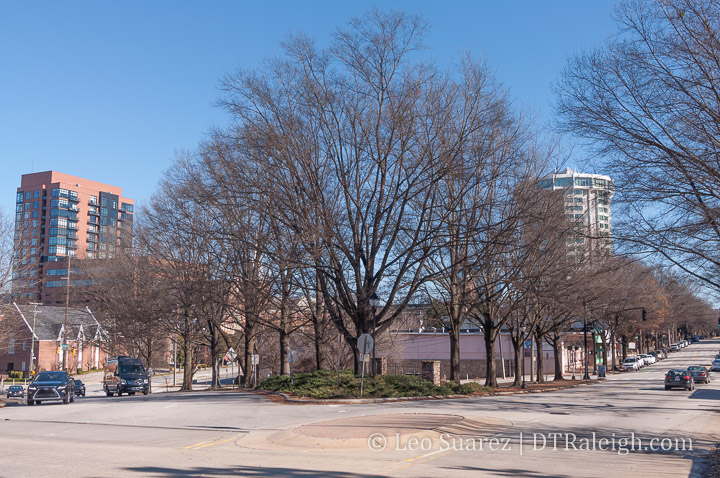 Some real fun plans were announced for the land at 504 Hillsborough Street. A dog park with outdoor bar was announced by those behind CityPlat, the new owners of the property.
Used as a parking lot for years, probably decades, the triangle-shaped lot where Edenton merges with Hillsborough will soon have drinks served out of shipping containers around a dog-friendly outdoor space.
Coming soon to the intersection of West Street and Edenton in downtown Raleigh is a DOG PARK & BAR complete with concession (think coffee, beer), retail, and a large play area for dogs to roam around. Picture an open and welcoming, community-focused space for dog owners and dog lovers alike to connect and play fetch, right in the heart of the city.

Gaurav "G" Patel on LinkedIn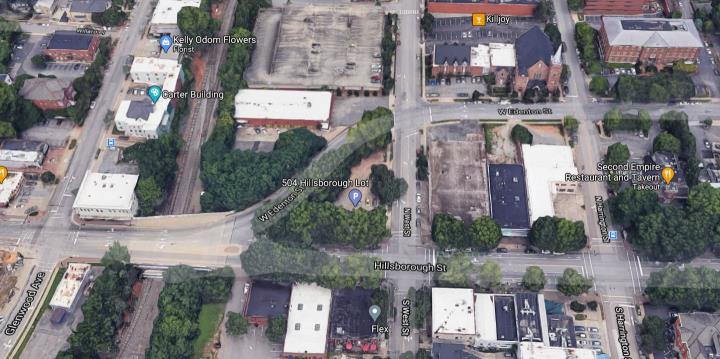 I've been watching that site for years and finally, someone comes in with a very unique, very cool idea for it. The trees are mature enough to make the space feel cozy but open enough that you're able to people watch as if you're in a park.
Let's hope this drops into place by the Spring.