West Cabarrus is buzzing. A developer from Durham, Elmwood Development, is looking to build about 300 apartments with the building shown in the rendering above. The new project will be located at 401 West Cabarrus Street and sits on the same block as The Fairweather condos. A block down the street, you also have more under construction projects such as The Platform.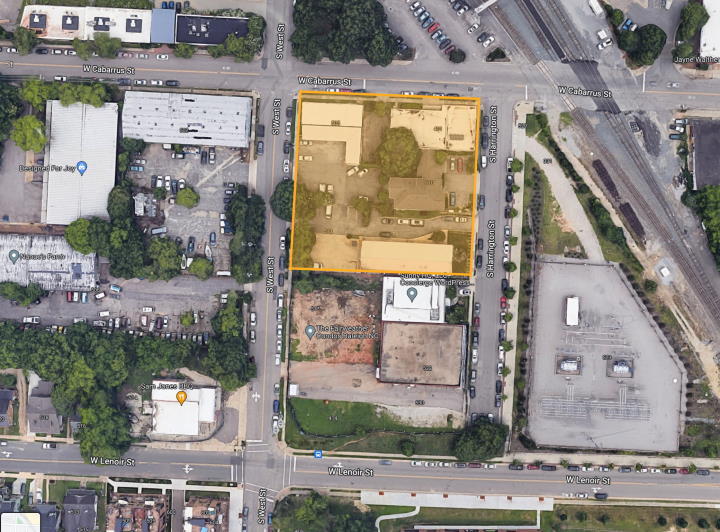 The block, today, is mostly one-story office buildings of various types from a variety of decades with some surface parking. The brick boxes could be cool inside, I have never seen them, but from the outside looking in, it doesn't appear we're losing much here.
The site plans indicate some ground-floor retail space as well so this could be a pretty cool project at a great location.