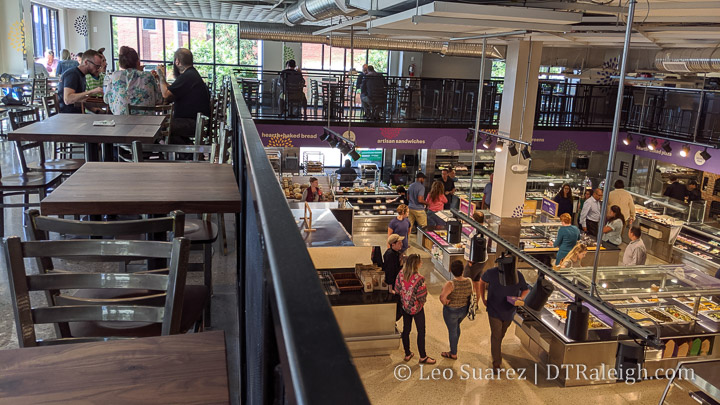 The downtown revitalization has reached a new level with the first major grocery store of this era. Weaver Street Market is now open on Hargett Street in the Warehouse District!
There is plentiful seating on the upper balconies and the hot bars are easy for grabbing some good, faster food for meals. That's, of course, in addition to the several aisles of grocery items and fresh produce. The store is open 7am-10pm every day.
One of the top reasons for not living downtown was the lack of a full grocer, claimed a lot of people in the last 15 or so years. What's the next excuse?
Similar Posts: