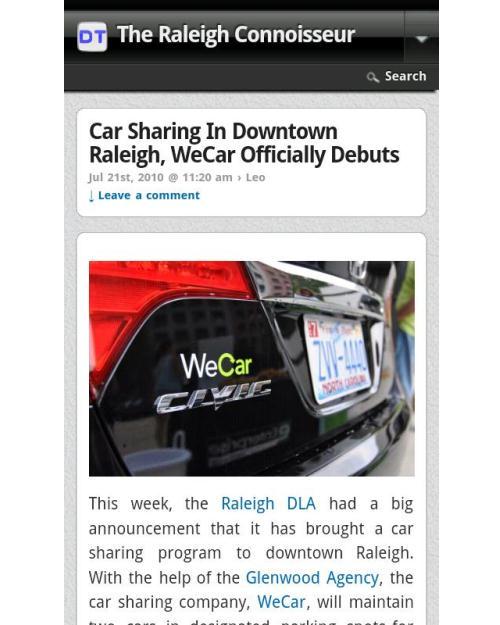 By the power of WordPress, I now give this blog mobility beyond its wildest dreams! Yes, that is right. The Raleigh Connoisseur is now mobile friendly through the power of a slick WordPress plugin.
I've been messing with a lot of side projects and back end tweaks on this site. If you've noticed a slowing in posts that is probably why. Either that or the hot temperatures in Raleigh this summer. Have no fear as I'm still 100% dedicated to continuing to grow this little hobby, even if it takes only baby steps.
And now, back to regularly scheduled programming…..