Walk
---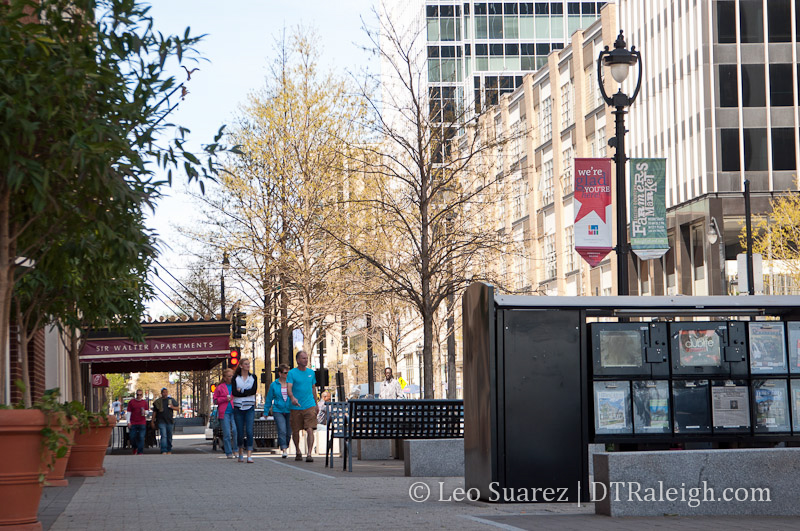 Welcome to the DT Raleigh Walking Tour. This self-guided tour is for visitors and Raleighites that wish to see downtown by walking it.
The tour can be accessed on your computer and is mobile friendly at:
One of the best ways to experience downtown Raleigh is to do it on foot. For anyone that is visiting or new to Raleigh's Downtown, the walking tour is a great way to see what there is to offer. The tour involves some Raleigh history and takes you through some of downtown's busiest streets. Keep an eye out for shops and restaurants along the way for a future visit.
The tour is self-guided and the two mile walk takes about an hour to get through. Make your way to the Raleigh Convention Center, where the walk begins, and have fun!